Luxury holiday cottages in the Yorkshire Dales
Beautiful luxury accommodation in the Dales
We all have different expectations when it comes to the standard of holiday accommodation and it is so much better to be delighted with a Yorkshire cottage on arrival than to face disappointment. Yorkshire is such a fantastic county to visit for a holiday with stunning panoramas at every turn that it would be such a pity of anything such as the acommodation could mar your holiday in any way.
Luxury self catering cottages in the Yorkshire Dales
Luxury log cabin holidays in the Yorkshire Dales
Book a high quality cottage, spacious house or luxury apartment or log cabin for a break in the Yorkshire Dales. It is so much nicer to return to comfortable attractive accommodation after a day out on the fells than something mediocre. Treat yourself to something special, it may cost that bit more but offers so much extra pleasure.
The stone-built houses in Yorkshire
Yorkshire is known for stone-built farmhouses and cottages with well insulated thick walls that keep the warmth inside during the winter and the cold out in the winter.
The very nature of Yorkshire is intertwined with rock and stone. It appears in the dry stone walls, in the cairns that one sees out walking. It is the stone in its various forms that gives the Yorkshire Dales their character. A view of typical stone cottages in Wensleydale is show below:
Houses in Yorkshire tend to be well spaced out. They may occur closer together in the villages and even more so in towns but find a cottage to rent in the countryside and it is likely to be detached and private, usually with its own fully enclosed garden.
Where to select a holiday cottage depends on personal requirements. Some people booking self-catering accommodation feel the need to be within walking distance of a pub because that it where they want to be in the evenings, either for a meal or a sociable evening. Another group may prefer to book a secluded, even isolated cottage to get away from people and noise. Fortunately, both situations are possible in the Yorkshire Dales.
The Yorkshire Dales wealthy farming area
Property prices in the Yorkshire Dales national park are higher than many other areas in the north of England. It is generally speaking a wealthy area with numerous land owners. Farmers have managed to acquire the funds to restore former farm properties and turn them into holiday lettings. Generally, the standard of accommodation of rural properties is high.
If you are still browsing and undecided about whether you would like to holiday in the Dales or elsewhere in Yorkshire and the UK, you may wish to compare a few luxurious holiday properties that may help to settle your mind. However, the Dales offer a holiday destination unlike any other anywhere and measures up to the best in terms of sheer beauty; it has wildflower meadows, hills to climb, spectacular waterfalls, fascinating rock formations, moors covered in pink flowering heather, incredible wildlife. Treat yourself to a holiday in a 5 star holiday home in the Dales and you'll feel especially blessed.
We recommend Cottage Gems to help you find high quality holiday cottages, luxurious holiday houses and apartments in Yorkshire as well as the rest of England, Scotland, Wales and Ireland.
Special offer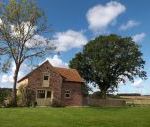 Was 500 GBP, Special Price 450 GBP
See the Offer Details including available dates